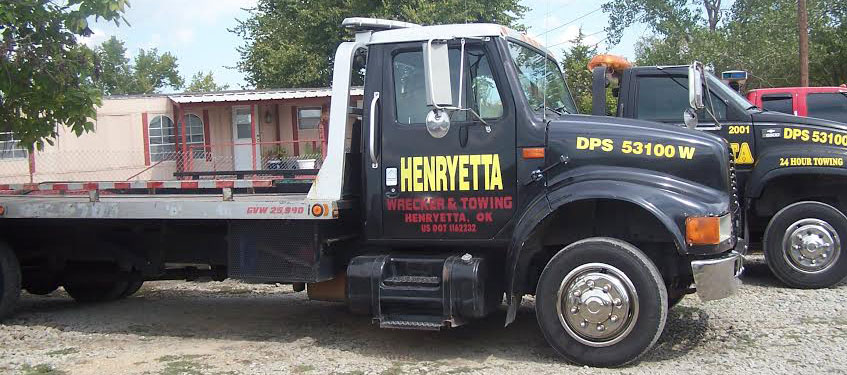 As a family owned and operated towing service, Henryetta Wrecker & Towing understands the importance of great customer service. That's why we put special care into ensuring that each job is performed in a quick, efficient and friendly manner. We are proud to offer emergency roadside assistance in Henryetta, OK, and surrounding areas and we are always just a phone call away. Here's a look at the services we currently offer.
Motorcycle towing:
We are proud to specialize in motorcycle towing, and will treat your bike with the care and attention it deserves.
Roadside assistance:
When you contact us for roadside assistance in Henryetta, OK, we can provide many different services, including jump-starts, fuel delivery, tire changes, vehicle unlocks and more.
Impound/storage yard:
We are proud to operate a state certified impound yard. We have an onsite office for pickup as well as onsite security via audio/video surveillance and onsite personal to ensure all vehicles are stored safe and secure.
Classic/Custom vehicle transportation:
 Do you need your classic/custom vehicle towed? Worried about towing damage on your classic/custom vehicle? Henryetta Wrecker and Towing can handle all of your classic/custom vehicle towing needs providing a safe and damage free trip by using soft straps and cloth chain covers as needed, while taking extra precautions ensuring a damage free experience.
When you're in a difficult spot, Henryetta Wrecker & Towing is here to help you out of it. To learn more about us or request emergency service, please call us at 918-650-9094.